03.11.2020
The fully modernized Tu-160M missile carrier bomber performs its first flight with new engines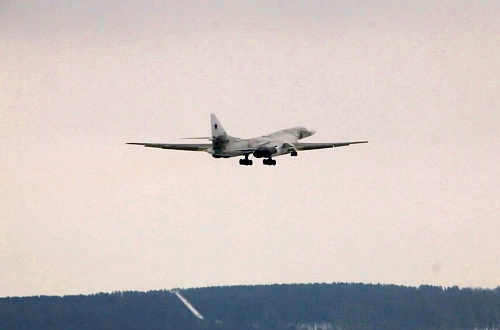 The first flight of the fully modernized Tu-160M missile carrier bomber with new current engines NK-32-02 took place at the airfield of KAZ named after S.P. Gorbunov – Tupolev PJSC affiliate (part of UAC PJSC of Rostec State Corporation). The aircraft was piloted by the crew under command of Anri Naskidyants. The flight altitude was 6000 meters and flight duration was 2 hours and 20 minutes.
During the flight, necessary tests of upgraded aircraft systems and avionics installed as part of full modernization of the aircraft were conducted. In addition, operation of the new NK-32 Series 2 engine developed by United Engine Corporation (part of Rostec State Corporation) was evaluated. According to the crew report, the flight was running in the normal mode; systems and equipment have operated without concerns.
The Tu-160M aircraft is a fully modernized strategic missile carrier bomber. The first Тu-160M prototype was built as part of the extensive upgrading program of combatant aircraft systems of the strategic and long-range aviation, which is currently carried out by Tupolev PJSC.