Tupolev delivers another Tu-22M3 into operation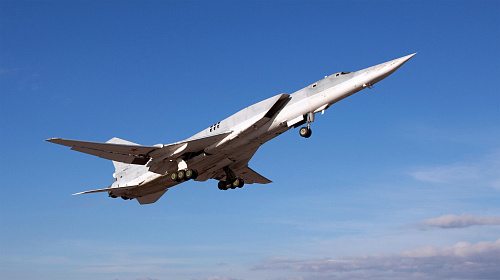 Tupolev PJSC, which is a part of the United Aircraft Corporation, announces the transfer of another Tu-22M3 missile carrier-bomber to the Russian Long Range Aerospace Forces after major repair.
The Tu-22M3 long-range missile carrier-bomber underwent a list of works in the scope of overhaul in the workshops of the Kazan aviation factory (KAZ named after S.P. Gorbunov - a branch of Tupolev PJSC). All ground and flight tests of the aircraft were successfully performed at the KAZ flight test station. Upon delivery to the customer, the aircraft made a flight to the home base.
Tu-22M3 is a long-range multi-mode missile carrier-bomber designed to hit ground and sea targets within the entire range of aircraft speeds from high, medium and low altitudes. It was adopted in 1989. In total, about 500 Tu-22M aircraft of various modifications were built at the Kazan Aviation Production Association.