15.05.2018
Tupolev took over 360 ARP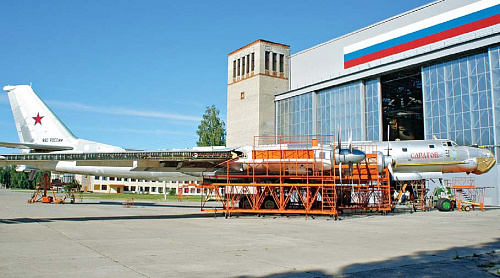 Tupolev PJSC gained the rights of a sole executive body concerning joint stock company 360 Aircraft repair plant. The transition of 360 ARP under the control of Tupolev is executed due to establishment of the UAC strategic and special aviation division.
360 ARP main activity (Ryazan) – repair of Tu-22МЗ, Tu-95МС, IL-76 and modifications, IL-78 (М). The plant is engaged in maintenance, technical condition examination, aviation equipment painting and also verification and checkout equipment and combined-arms measurement equipment testing. Average staff employed – 1217 people, revenue as of the end of the financial year 2017 – 2 305 418 thousand rubles.
Incorporation of 360 ARP in management sphere enables Tupolev PJSC production facilities development and delegation to Ryazan part of works on repair and modernization of strategic and special aviation aircraft.
Tupolev PJSC is becoming a leading company of the strategic and special aviation division formed by UAC PJSC that is going to consolidate other assets.
Alexander Konyukhov, Tupolev PJSC general director:
-
360 ARP is a modern aviation repair production with good prospective and highly qualified personnel. Within the new structure the plant will continuingly develop its core competences - maintenance, repair and upgrading of aircraft Tu-95МС and Tu-22М3. We already have collaborative experience on these projects.