03.03.2017
UAC Directors will attend a training course in theory and practice of lean production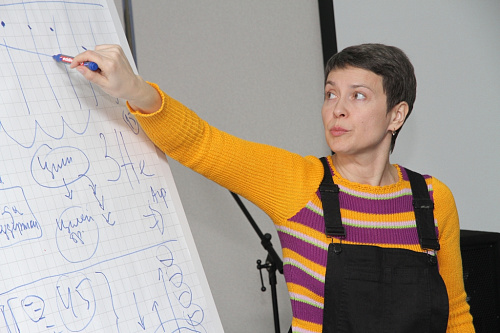 In framework of implementation UAC PSC Concept on February 9 and 10, 2017 in Tupolev PJSC Business Center first part of training session on fundamentals of lean production was hold.
25 UAC PSC factories heads – enterprise directors, first deputies, deputies for production and quality - took part in educational program.
The lecture was presented by specialists of Moscow Aviation Institute. The program included theoretical course according to which listeners were familiarized with key points, tools and approaches of lean productions. Analysis of practical situations, ongoing projects and problem points of methodology Lean implementation at UAC PSC was also observed.
"Lean production is one of the most effective tools of labor productivity increase at UAC PSC factories. The result of "Lean" implementation at some enterprises exceeds ten-millions dollars", - Vice-President for production and technical development UAC PSC Sergey Yurasov noticed.
In the result of the training course UAC PSC enterprises top management will learn methods and tools of "Lean", influence of its implementation on effectiveness increase, mechanisms and algorithms of actions sequence for effectiveness increase, will shape conception of leader role in ambience formation and up-to-date approaches to effectiveness increase.